Leading garden tool brand offers 25% discount on the leaf blower and mini chainsaw, and unveils new oscillating tool and powerful leaf blower
SEYVUM, the leading brand in gardening tools and landscaping equipment, is excited to announce a special promotion in honor of St. Patrick's Day. From March 10th to 22nd, customers can enjoy a 25% discount on SEYVUM's high-quality leaf blower and 6 Inch mini chainsaw. In addition to this promotion, SEYVUM is also launching two new products, the Oscillating Tool and the E7 Leaf Blower, now available on Amazon.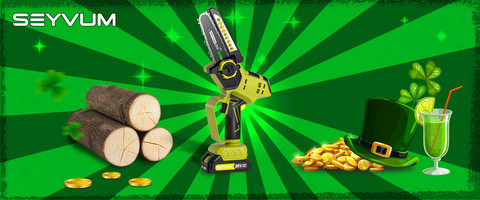 "We are thrilled to celebrate St. Patrick's Day with our customers by offering this exclusive promotion and introducing our new products," said Mr. Qiao, the CEO of SEYVUM. "At SEYVUM, we are committed to providing our customers with the best gardening tools that are not only durable and reliable but also affordable. We hope this promotion and the new product launch will help our customers achieve their gardening goals with ease."

SEYVUM's Leaf Blower and Mini Chainsaw are already popular among gardeners and homeowners alike, and with the 25% discount, they are now even more accessible. The Oscillating Tool is a versatile tool that can be used for a variety of applications, from sanding and grinding to cutting and scraping. It is designed to provide precise control and comfort, making it ideal for professionals and DIY enthusiasts. Meanwhile, SEYVUM E7 Leaf Blower has already been recognized as the #1 New Release in Leaf Blowers on Amazon.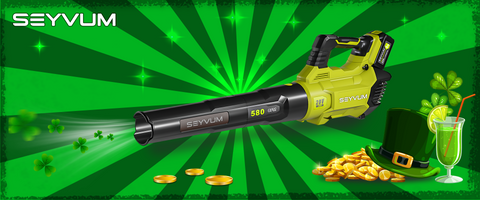 To take advantage of the St. Patrick's Day promotion or purchase new products, customers can visit seyvumtools.com or the Amazon store.

SEYVUM is a leading brand in gardening tools and landscaping equipment. We offer a range of high-quality products that are designed to help our customers achieve their gardening goals. Our products are durable, reliable, and easy to use, making them the perfect choice for both professionals and amateurs alike.