Are you tired of using traditional tools that are bulky and limited in functionality? Do you want a tool that can perform multiple tasks with ease? Look no further than the SEYVUM Oscillating Tool, featuring brushless powerful motor technology and strong maneuverability to make any project a breeze.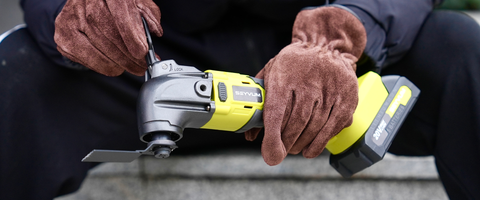 One of the key features of the SEYVUM Oscillating Tool is its cordless design and LED light, providing ultimate convenience and flexibility to tackle any task. With no cords to worry about, you can work in any location without being tethered to a power source. The LED light also ensures that you have proper illumination, even in dimly lit areas.

This tool also offers 6 variable speeds and a 4° oscillating angle, allowing you to deal with any situation with ease. Whether you need to sand, cut, or scrape, the SEYVUM Oscillating Tool can handle it all. With its versatile functionality, this tool is perfect for DIY enthusiasts, hobbyists, and professionals alike.

Safety is also a top priority with the SEYVUM Oscillating Tool. Its quick blade locking and tool-free accessory change ensure a safe working environment. With its easy-to-use features and safe design, you can focus on your project without worrying about accidents.

This Comprehensive SEYVUM Oscillating Tool Kit includes: BIM Plunge-cut saw blade*3, HCS Half Circular Saw Blade*1, Diamond Tip Segmented Saw Blade*1, Scraper*1, Sanding Board*1, Sanding Paper*15 (5pcs each P60, P80 and P120), Handle*1, Instruction Guide&Warranty card*1, 20V Lithium-ion Battery*1, Charger*1, Bag*1. A wide range of accessories can get the job done easily in trimming, sanding, scraping, cutting, etc.

In summary, the SEYVUM Oscillating Tool is the ultimate solution for your DIY needs. This tool is perfect for anyone looking for a versatile, convenient, and safe tool to make their DIY projects a success.