Keeping your yard in top shape requires the right tools, and among them, a powerful string trimmer is an absolute must-have. When it comes to trimming and edging your lawn, the SEYVUM String Trimmer stands out as a versatile and reliable choice.

One of the standout features of this weed wacker is its 2-in-1 functionality. The trimmer is easy to convert from string trimmer to wheel edger, allowing you to quickly switch between tasks and meet your multiple needs. Moreover, the spacer guard protects your plants, landscape features, and lawn ornaments.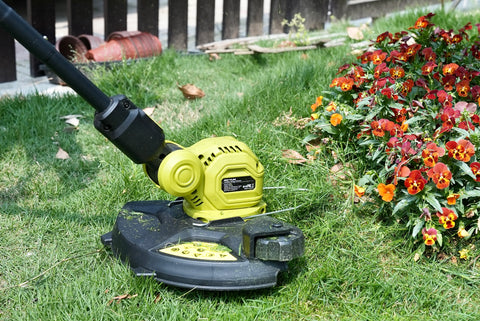 Powered by 2 x 2.0 Ah batteries, the SEYVUM weed eater provides up to 60 minutes of working time. The package includes 2 pcs of lithium-ion battery and a fast charger that can recharge your batteries in just an hour. To extend the life of your batteries, make sure they are cool before charging.

This grass trimmer boasts an adjustable design that makes it easy to reach tight spaces and tricky angles. The cutting head is 90° adjustable, and the auxiliary handle can tilt to 180°. Thanks to its ergonomic and compact design, the SEYVUM String Trimmer is easy to maneuver, and you can trim without straining your back or arms.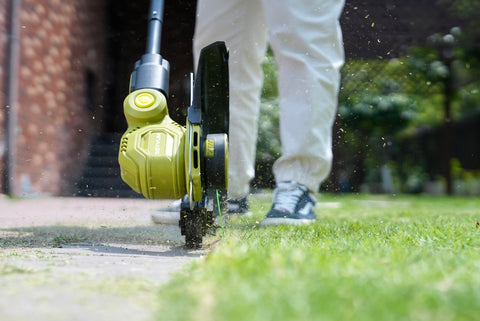 As for the automatic line feed, the SEYVUM weed eater makes sure you can work efficiently without interruption. The grass trimmer feeds the line as needed, and you get six pieces of line spool to replace when needed.

Last but not least, the SEYVUM String Trimmer comes equipped with a powerful motor that makes weeding more efficient. The motor's excellent quality ensures durability and longer service life. SEYVUM also provides a 12-month warranty, so you can have peace of mind while working in your yard.

In summary, the SEYVUM String Trimmer is the ultimate 2-in-1 solution for anyone looking for a versatile, efficient, and reliable weed wacker. So why wait? Get yours today and see the difference it makes.